Image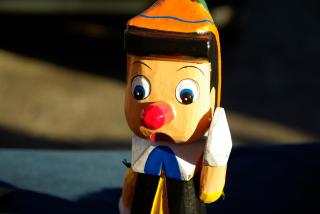 Image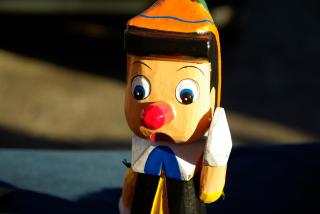 SCENES IN MUSIC FROM THE TALE OF COLLODI
IL VIAGGIO DI PINOCCHIO
Musical scenes
A selection of original musical scenes that narrate some of the most significant parts of the Collodi novel.
The initial atmospheres of a Collodi sitting at his desk with the first words are represented in music "C'era una volta un re!" followed by a crowd of schoolchildren running through the streets of the village.
The magic of the scene of Geppetto who carves the wooden trunk to build a puppet to keep him company, the escape of Pinocchio with the schoolchildren, the Jiminy Cricket who warns the puppet, the scene of Fire Eater who wants to burn Arlecchino and Colombina, the meeting with the Cat and the Fox at the Locanda del Gambero Rosso, the Blue Fairy and the lies that lengthen the nose, in the belly of the whale and meets Geppetto, finally the transformation into a child.
All this represented in music by 12 instruments. The music is pleasant and narrative in character and is characterized by a musical style typical of a film.
Instruments
violin
viola
cello
flute
clarinet
bassoon
horn
trumpet
trombone
harp
percussions
piano
The combination of a narrated text between the scenes and sometimes superimposed on the music would be useful for understanding the various phases of the story.
Other possible combinations could be represented by dancing scenes and image projections. All at the discretion of a director.
The duration varies from 45 'to 1h20' maximum.
La Fata dai Capelli Turchini
Materiali